Wealth mindset course | Creer rijkdom training, online
Wealth Mindset Course
Would you like to let go of your feelings of lack and replace them with a wealth mindset?
Would you like to feel good about yourself when things go well, but how about learning to feel good about yourself, even when you make mistakes?
Why join us?
What will you learn in this exciting online course?
There are many wealth programs on the market, why should you come to ours?
What makes our program unique is that it gives easy and practical exercises that create change on a subconscious level, so that the change feels natural and is easy to implement. Your learn how to improve your self-esteem and how to change your beliefs about yourself, life, wealth and more.
You will learn how to work with the following universal principles to create wealth in all areas of your life. You are also going to learn how to create a wealth mindset, so that you are able to attract wealth into all areas of your life, with ease.
You can do the course in your own speed. You watch the videos and you will get 4 x 30 minutes private coaching sessions.
The Universal principles we are working with are:
Give and you shall receive.
The importance of a value for value exchange.
What you sow is what you reap.
Treat others the way you/they want to be treated.
Treat yourself the way you want to be treated by others.
As you think, so you will be​.​​​
If we want to turn our financial life around, we need to change our:
Mind-set
Skill-set
Habits​
In order to assist you on this journey we have created the 5 week online Wealth Mindset Program. ​
If we want to create a wealth mindset, it is required that we replace our limiting beliefs about ourselves and our wealth and replace them with supportive ones. This is why the course is filled with practical exercises and one of the strengths of our program is that we have an App called Apphirmations which also assists in changing our belief system.
Have fun and take some risks
---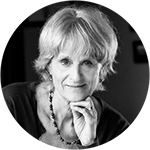 Community Life Coach and Peace
Kijk voor meer informatie op https://www.thelife-youwant.com
Heb je vragen of wil je meer informatie, neem dan gerust contact met mij op.
Of neem contact op met Ursula van Meurs